I want to take a moment to appreciate the step that you are taking toward healing. Whether you are reaching out due to trauma that is impacting your daily life and relationships, your intimate relationship needs the spark reignited, or you are experiencing increased distress in your individual life or intimate relationships. Whatever is leading you to me, I want you to know that I am here.
With a specialization in relationship and couple's therapy in Portland, OR, my goal is to help individuals connect with one another on a deeper, more intentional level. I also specialize in complex trauma and trauma therapy, with a focus on the impact trauma has on intimate relationships and the individual. 
I am LGBTQIA+ affirming, anti-racist, sex positive, kink positive, and body positive.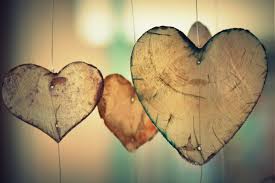 825 NE 20th Ave Suite 250 Portland, OR 97232
(503)862-9597
alexaa@intandemcounselingpdx.com
Follow me on Facebook: https://www.facebook.com/intandemcounselingpdx